About
Southwest Ohio AEYC
Southwest Ohio Association for the Education of Young Children (SWOAEYC) is a state-level affiliate of the National Association for the Education of Young Children serving Cincinnati, Columbus, Dayton, and 16 surrounding counties:
Butler, Champaign, Clark, Clermont, Clinton, Darke, Fayette, Franklin, Green, Hamilton, Logan, Miami, Montgomery, Preble, Shelby, and Warren.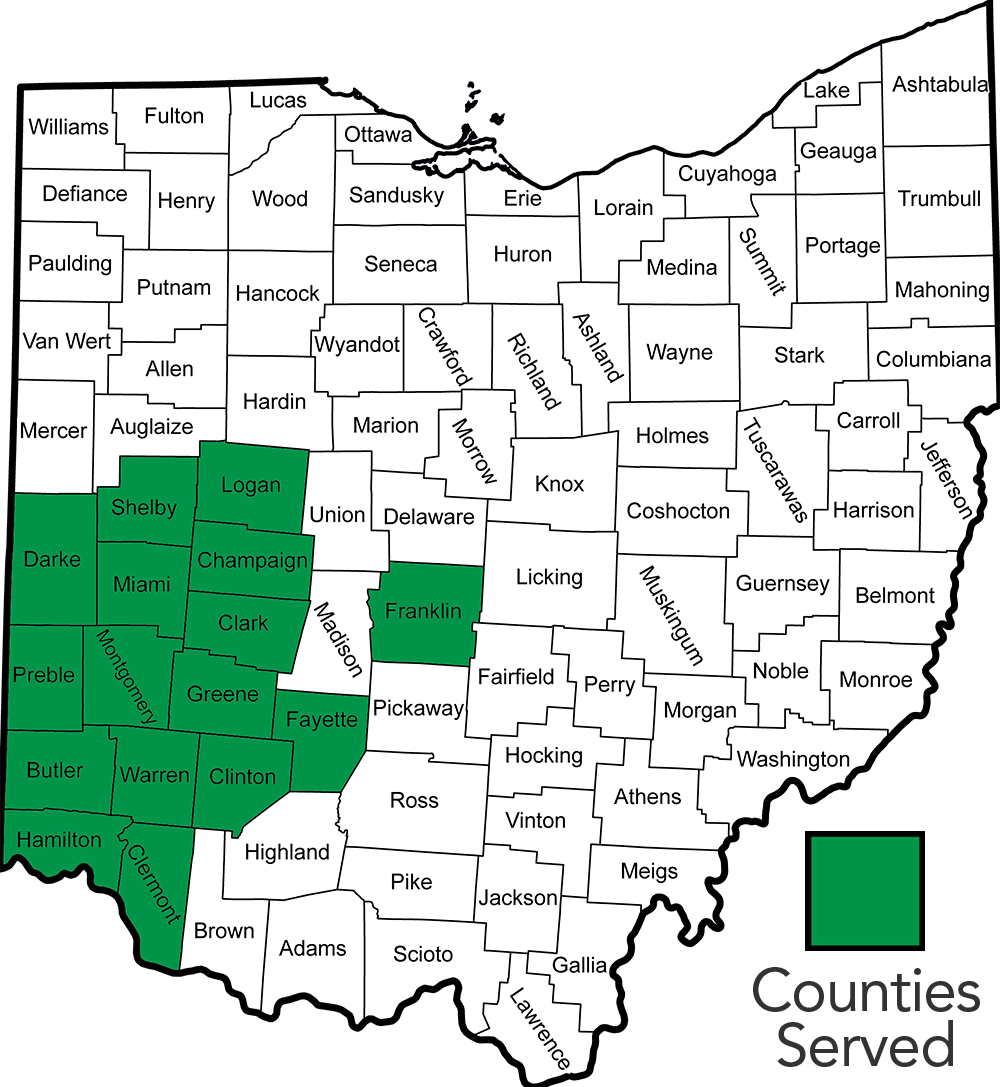 Our Mission, Vision, Values, and Beliefs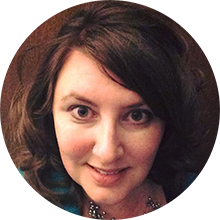 Marie Willins, MSEd
President
Marie Willins has over 20 years of experience as an early childhood professional—as a teacher, trainer, and childcare administrator. Currently, she serves as a Manager for the Early Head Start-Child Care Partnership program at the Cincinnati-Hamilton County Community Action Agency. Within her role, she also has the opportunity to support a variety of center and family childcare programs as a Quality Improvement Coach for Cincinnati Preschool Promise. She has a master's degree in Early Childhood Education, Administration and Leadership and has a passion for advocacy within the field. It is important to her that all teachers and families have equitable access to quality practices for children to achieve their fullest potential.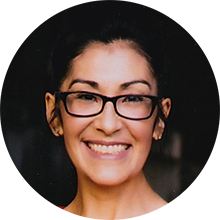 Morgan Wilson, EdD
Past President
Dr. Morgan Wilson has worked in the field of education for over 25 years with experience in both the public and private school settings. She was formerly Principal of Dayton SMART Elementary. She completed her Doctorate of Education in Educational Leadership from Liberty University in 2021. She also has a Master of Education in teaching and learning from Liberty University, a Bachelor of Arts in religious studies as well as family and consumer science from Eastern New Mexico University, and an Associate of Arts degree in marketing from Eastern New Mexico University. She is passionate about urban education and considers it her calling to provide high quality, diverse, inclusive, and equitable education to all students in urban communities. Meeting those needs through innovative, culturally responsive practices, professional development, and processes driven to inspire change in the community.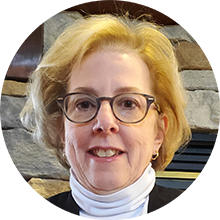 Lisa Garofalo, MEd
Secretary
Lisa Garofalo is a career early childhood education professional with expertise working collaboratively with teachers, school administrators, parents, and community agencies with a focus on supporting early learning, development, and connections to support school readiness. Lisa has worked in a variety of roles including as a Preschool Teacher, Ohio Child Care Licensing Specialist, and Early Childhood Education Manager with Cincinnati Public Schools and School & Community Manager with 4C for Children. Throughout her career, she has served on multiple boards, associations, and state committees including Ohio AEYC, Ohio Help Me Grow Advisory Council. She has also served on a variety of Ohio Department of Education committees and workgroups including Ohio Teacher Licensure and Standards Revision, Ohio Regulatory Rules Revision Workgroup, and Special Education Rules Revision. Lisa is now retired and works as an independent coach and consultant.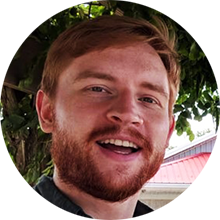 Steven Argentiero, BBA
Treasurer
Steven Argentiero currently serves as Treasurer for SWOAEYC. After spending multiple years on the finance committee, he was appointed as Treasurer in 2021. He is a banker with U.S. Bank in Cincinnati and has a degree in business administration from Xavier University. He appreciates the opportunity to volunteer his time to forward the mission of high-quality early learning.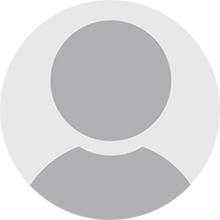 Kathy Benkert, BA
Cincinnati Regional Chair
Kathy Benkert is an Early Childhood Specialist for Learning Grove located in Cincinnati and Northern Kentucky. She has been working in the early childhood field for over 40 years. She holds a bachelor's degree from Xavier University. During her career, she has been a classroom teacher, a school age coordinator, and a center director. As a center director, I lead my team in achieving NAEYC accreditation and receiving and maintaining a 5-star rating under Step Up to Quality. Part of her role as an Early Childhood Specialist is to coach others in the various areas of early childhood education. This requires her to keep abreast to current happenings in the field and advocate for the early childhood profession. To do this, she joined NAEYC and became active on the SWOAEYC board where she currently serves as Cincinnati Regional Committee Chair. Being a part of this professional group allows her the opportunity to share information with Learning Grove staff and other early childhood professionals in the Greater Cincinnati area.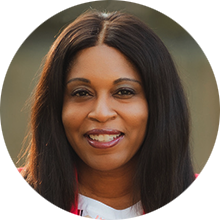 Garri Davis, MSM
Board Member
Garri Davis is a native of Cincinnati, Ohio. She has an MSM Degree from Indiana Wesleyan University in organizational management, where she graduated cum laude. Garri owns Water Lily Learning Center where she employs of 25 staff members and serves over 150 children. She is the CEO of the Garri Davis Agency and, as a transformation strategic business coach for childcare owners, she provides business development and leadership consulting and training. She is also a speaker and is the author of the international best-selling book CEO In Stilettos. Garri also serves as Board Chair for Dress for Success and Portulaca and as a Board Member for the African American Chamber of Commerce.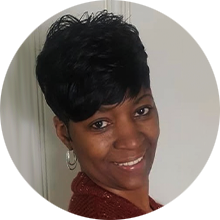 Cynthia Douglas, AAS
Board Member
Cynthia Douglas is CEO and Director of Today's Babies Tomorrow's Future Early Learning Program. Cynthia obtained her associate degree in early childhood education from Sinclair Community College in 2010. She will receive her bachelor's degree from Central State University in 2023. She enjoys family time, shopping. bowling, skating, and traveling. She has been a family child care provider since January of 2007. Her program is 5-star rated and is partnered with Miami Valley Child Development Centers (MVCDC), Preschool Promise, Help Me Grow, 4C for Children, and Northwest Partnership Group. She loves what she does for the children she serves. She is looking forward to more upcoming projects and doing all that she can to serve within her community.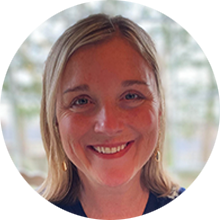 Amie Earls, MEd
Board Member
Amie Earls is a Lecturer at Miami University, where she has proudly taught at her alma mater for the last 17 years. She has taught in the Education & Society Department and served as a Student Teaching Supervisor for candidates in the ECE program. Recently, she has been teaching literacy courses in the Primary Education program and serving as an advisor, helping to guide students as they pursue their dream of teaching. She started her professional career as a Kindergarten/First Grade teacher and has dedicated her life to the education of young children by teaching them herself or by guiding the teachers of tomorrow. Amie is eager to work with SWOAEYC, so that she can inspire her teacher education students to become more engaged in promoting high quality early learning for all children.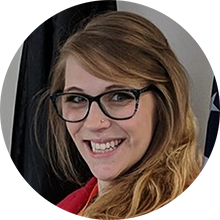 Isabella "Bella" Frueh, MA
Equity Co-Chair
Isabella "Bella" Frueh (she/her/hers) has served the SWOAEYC Board for several terms, during which she also had the pleasure of joining NAEYC's Young Professionals Advisory Council. Bella brings with her almost fifteen years of experience supporting families and working with young children in a variety of settings between both Ohio and Kentucky, though she received her Master of Arts in International Child Studies from King's College London. Bella is an Ohio-Approved trainer, has previously served on the Public Allies Cincinnati Advisory Board, and is a graduate of and previous mentor for the Leadership Council for Non-Profits' Board Orientation and Leadership Development (BOLD) program. Bella is an impassioned advocate for systemic change: not just in the early childhood field but in housing, healthcare, and all other systems that impact families.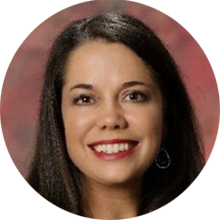 Kim Ginn, BA
Board Member
Kim Ginn is the Vice President of Program Operations at 4C for Children, a non-profit child care resource and referral agency. Kim's role includes focusing on the success, inter-connection and consistency of the programs that 4C delivers including assisting families in securing child care, professional development services such as training and coaching for child care providers and implementation of the Child and Adult Care Food Program. Prior to joining 4C in 2004, Kim earned a Bachelor of Arts degree from Miami University of Ohio and spent 10 years in the early childhood field as a teacher and administrator. She has presented nationally at NAEYC's Professional Learning Institute and at the state level at the Ohio Early Childhood Conference. Kim's passion is helping others recognize the importance of the early years on a child's development.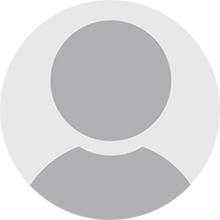 Lois Keil, MSEd
Dayton Regional Chair
Lois Keil graduated from the University of Dayton with a Bachelors degree in Elementary Education and later added Ohio Certification for Kindergarten. After a few years, she received her Masters in Elementary Education with an Early Childhood Concentration. Meanwhile, she directed a Sunday preschool religious education program for 7 years and a Bible school program for 14 years. She was director of the Developmental Learning Center (DLC) Preschool and Childcare Program for 24 years and Executive Director for 4 years for DLC and Cradles to Crayons, focused on infant to school-age care. She is past president of the Dayton Association for Young Children (DAYC) and has served on NAEYC affiliated boards for over 35 years. She is also a member of various community organizations.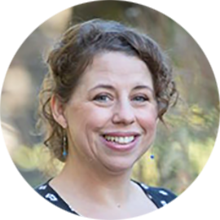 Rachel Konerman, MEd
Public Policy Chair
Rachel Konerman is an early childhood educator, researcher, instructor and advocate with the Arlitt Center for Education, Research, and Sustainability at the University of Cincinnati. Her interests include exploring the processes of creativity and inquiry in teaching and learning, nature-based early childhood education, and child and teacher mental health. She is passionate about amplifying the voices young children and their educators. Her work has been featured in publications including Teaching Young Children, Early Childhood Research and Practice, and Children, Youth and Environments and through presentations at local, state, national, and international conferences.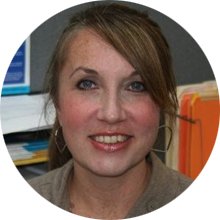 Angie Lance, BS
Programs & Events Chair
Angie Lance is currently Early Care and Education Manager, Costars with Best Point. Prior to that, she worked with 4C for Children as a PD Specialist and later was Team Lead, Quality Programs. She holds a Bachelor of Science degree in elementary education and teaching.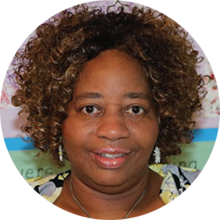 Angela Faye Lyshe-Thierry, CDA
Board Member
Angela Faye Lyshe-Thierry has worked in the Early Childhood field as a Family Child Care Provider for over 26 years. She is the founder and owner of Kids Are Special People Family Child Care, a SUTQ 5-Star Rated program, where the first floor of her two-family home offers a warm, inviting, safe, and fun learning environment for children and community resources for families. A funny and touching part of her work is she has cared for six generational children. Angela is also an Executive Board Member of AFSCME Local 4023 Child Care Providers Union, on the 4C For Children Board of Trustees, and also a member of the 4C For Children Provider Advisory Group. She was the inspiration of recognizing the work of Family Child Care which lead to the creation of the 4C For Children Provider Relations Committee in which she serves as a member. She has earned her CDA from University of Cincinnati and has completed all but three courses towards an Associate's degree.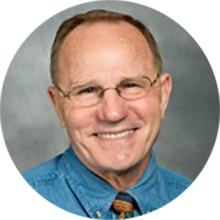 William Mosier, EdD, IMFT
Board Member
Dr. William Mosier is Professor of Child Development in the Faculty of Health Sciences and Graduate Education Institute at Istanbul Gelişim University in Istanbul, Turkey and Child Development Specialist for Iradem Merkez Rehabilitation Center for children of Syrian refugees. He is also Director of Research at the Lynda A. Cohen Center for the Study of Child Development in Dayton, Ohio. He is former Professor of Early Childhood Education at Wright State University and Early Childhood Educator and Director of Head Start and Migrant Head Start programs in California. He completed doctorates in early childhood education from the University of Southern California and medicine from the Universidad Central del Este in the Dominican Republic. He completed post-graduate training from the University of Nebraska-College of Medicine and is Professor Emeritus of the American College of Disability Analysts. He served in the USAF as a Lt. Colonel in the Bio-Medical Science Corp as an International Health Specialist for Humanitarian and Disaster Relief Missions throughout Africa, Asia, Latin America, and the Middle East.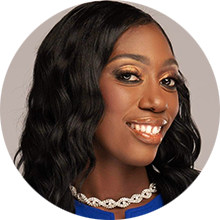 Chenelle Price, PhD
Board Member
Dr. Chenelle B. Price is a Director at Learning Grove. She has been in Early Childhood Education for 15 years and has enjoyed her time serving both in the classroom and in leadership. Her passion is focused on making a difference in the lives of both children and families. Dr. Price is the recipient of the Eugene S. Ruehlmann Fellowship in 2021 and SWOAEYC 2022 Diversity, Equity & Inclusion Advocate of the Year for her DEI work in early childhood. Dr. Price received her bachelor's from Union Institute & University in early childhood studies and Master of Arts in Teaching from Liberty University. She then returned to Union Institute & University, where she received her Ph.D. in interdisciplinary studies in education, with a foundation of social justice. Dr. Price strives create spaces where children can learn, grow, and feel loved, and where families receive support and quality care.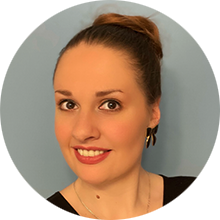 Lauren Rinner, MS
Board Member
Lauren Rinner is the owner of Bold Beginnings Family Child Care based in Amelia, OH (Clermont County). In October 2022, Lauren made the decision to open this business after seven years of experience in center-based childcare. She earned her bachelor's degree from THE Ohio State University (Go Bucks!) with the intention of becoming a high school English teacher but fell in love with early childhood education while working to obtain licensure. She went on to earn her master's degree in developmental psychology, specializing in children & adolescents, while also making an impact and taking on responsibility in her career. She has held positions as Assistant Director, Director, and Multi-Program Coordinator of large centers, up to 300 children. Lauren is excited to offer her field knowledge, formal expertise, and passion for all things preschool in helping our organization speak for the needs of the youngest members of our community and their families!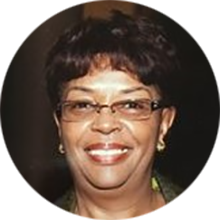 Denise Steward, MS
Equity Co-Chair
Denise Steward is an early childhood professional with over 40 years of experience. She has served as preschool teacher, education coordinator, center director, Head Start Director, Operations Director and Director of Early Childhood Education for several nonprofit organizations. She currently serves as Senior Director of Diversity, Equity and Inclusion for Learning Grove, a nonprofit that provides services to children, youth and families in both Greater Cincinnati and Northern Kentucky. Denise holds a master's degree in child development and family studies. She has served on the boards of 4C for Children, Cincinnati and Ohio AEYC's, and currently serves as co-chair of SWOAEYC's Equity Committee. She and her husband have four grown children, three grandchildren, and reside in Springdale, Ohio.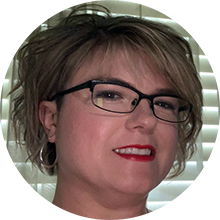 Kaleena Wiseman, MS
Columbus Regional Chair
Kaleena Wiseman has worked in the early childhood field for nearly 20 years. She has worked with children of all ages as a teacher, assistant teacher, center administrato,r and an early childhood professor. She is currently the early childhood director for the YWCA of Columbus Safe & Sound Center. Safe & Sound is a 5-star rated program dedicated to working with children and their families experiencing temporary housing issues. Kaleena's passions are supporting the development of inclusive classrooms, learning through play, and trauma-competent care. As a certified Trauma Competent Care (TCC) through Trauma Free World, she provides relevant trainings and coaching on the topic of trauma.
"Play is often talked about as if it were a relief from serious learning, but, for children,
play is serious learning

.

Play is really the work of childhood."
Fred Rogers